Bombshell Depilatory Wax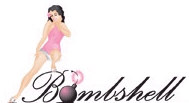 Wax safely, gently and effectively removes hair as short as 1/16 of one inch. Bombshell's proprietary wax formulas combine the finest natural rosins and pure botanical essential oils for comfortable waxing that is fast, easy, safe and smooth. Pure essential oils add a subtle and delightful scent to your waxing room. That's Epilessence™. Available in Rose Petal Crème or Lavender and Tea Tree formulas. Packaged in polypropylene tamper proof jars.
There are no products listed under this category.